In the News section we will give regular updates on godoo and we will present new functions and innovations.
Read our complete news articles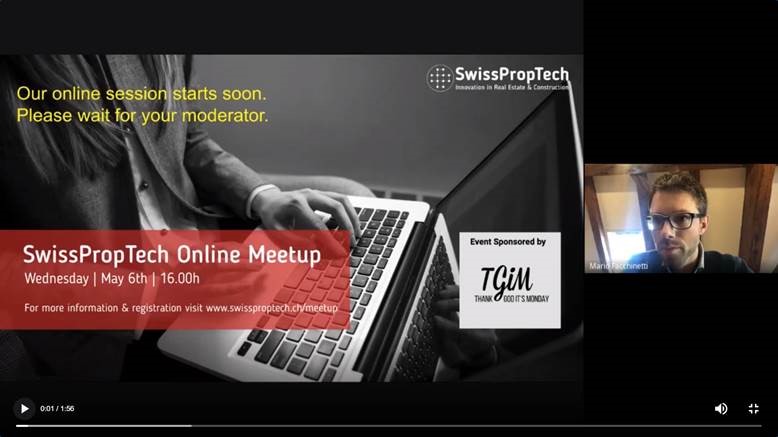 Presentation godoo at SwissPropTech 06.05.2020
13 / 05 / 2020 16:30
Marco Visin, Head of Development, speaks at the SwissPropTech webinar about the advantages of digitalisation with godoo in the real estate market. godoo supports real estate companies, as well as administration and facility companies in the automation of their work processes. "godoo property management", the basic module for the management of buildings, apartments and other basic elements of real estate management is also presented.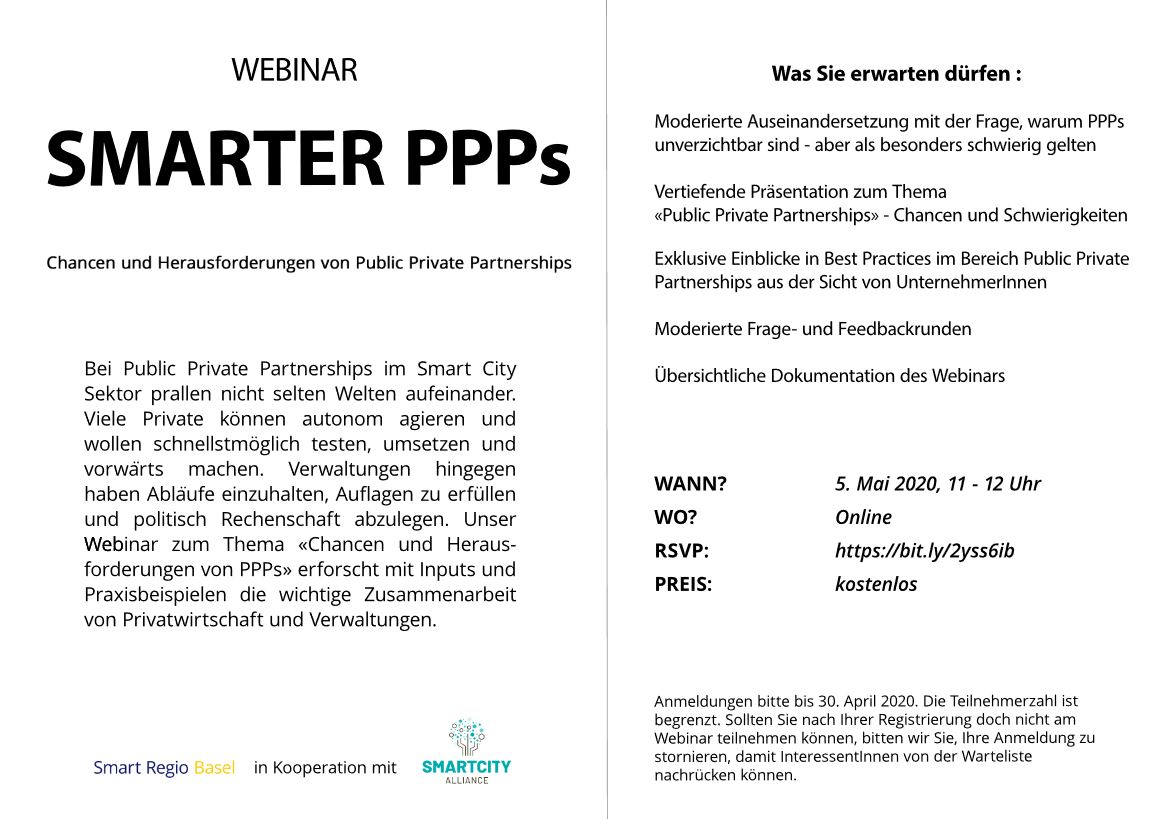 Smart Regio Basel, Webinar – Tuesday, 6th May 2020; 11:00 am
01 / 05 / 2020 16:30
We look forward to reporting on our cooperation with administrations at the webinar on the topic "Opportunities and challenges of Public Private Partnerships". Registration under Smart Regio Basel and SmartCity Alliance.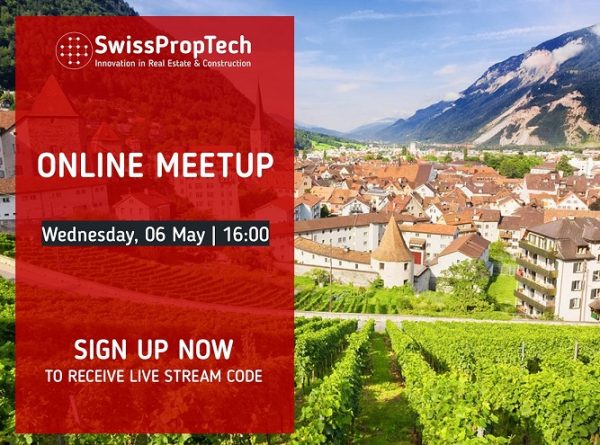 e-globe solutions AG is a new member of Swiss Prop Tech
01 / 05 / 2020 15:30
SwissPropTech builds bridges between the established real estate industry and innovative start-ups from Switzerland and abroad. As a new member of SwissPropTech, we are looking forward to presenting an "Elevator Pitch" at the Online Meetup on 6th May 2020 at 4:00 pm.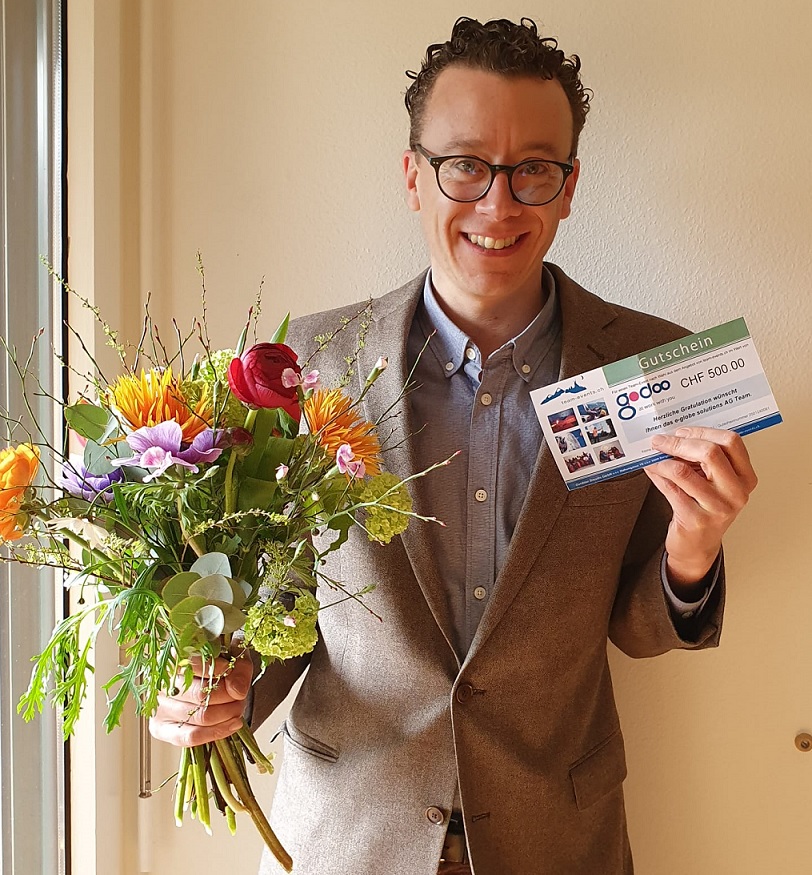 Winner of the "Team Event" competition
26 / 03 / 2020 16:30
With great pleasure we can announce the winner of the "Team Event" today.
Mr Thomas Senn, Product Manager at BKW AG, took part in our prize draw during the Digital Real Estate Summit and has now won the main prize of CHF 500.00 in the draw.
Unfortunately, we were unable to present the voucher in person due to the current risk of spreading the coronavirus. But we celebrated the handover digitally by means of a virtual meeting and the delivery of a bouquet of flowers.
We wish him and his team much joy and fun in redeeming the team event. Surely they will enjoy this event even more after the home office time is over.
Stay healthy and confident!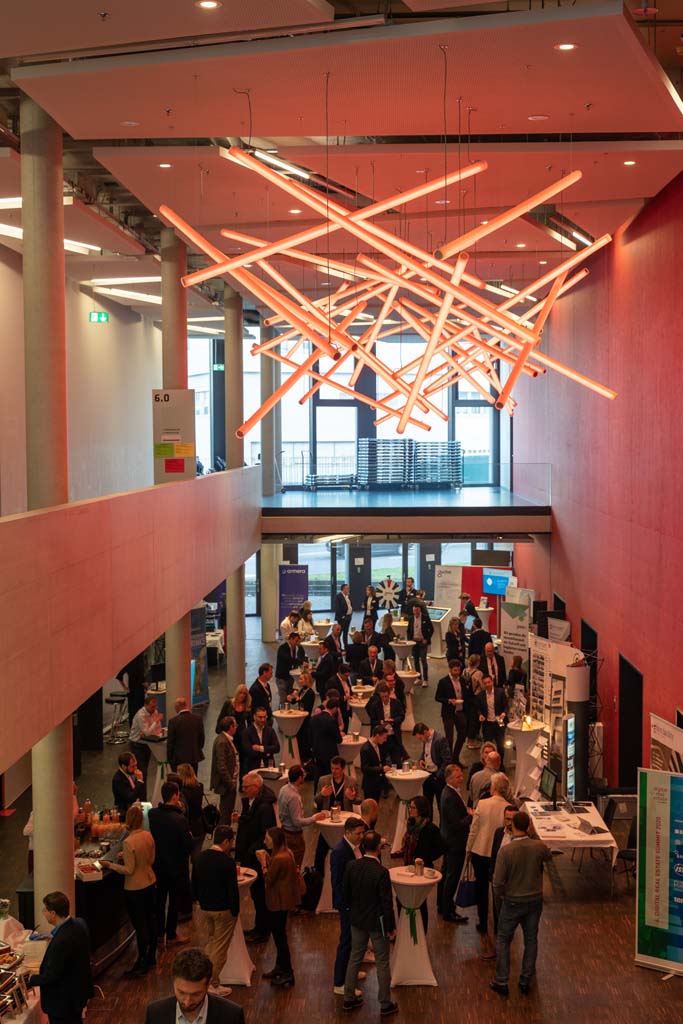 godoo at the 6th Real Estate Summit
03 / 03 / 2020
For the first time we presented our software solution "godoo" to a broad circle of experts at the Digital Real Estate Summit. Visitors from construction, IT and real estate industries were informed about the latest developments of the digital transformation in the real estate industry. In consideration of the introduced security measures concerning the "Covid-19" we had very interesting discussions. In addition to the professional knowledge transfer, we were also able to spoil our guests with a glass of champagne in the top class "Cuvée Prestige" from Paul Clouet 2008. And our stand visitors had the opportunity to win an attractive "team event" worth CHF 500.00. The winner will be announced soon.