Real Estate
godoo the solution for real-estate management
godoo process engine
Business Process Modeling and Notation - BPMN
godoo offers a set of predefined standard flows. But typcially you would like to represent exactly your own workflow. The godoo BPMN tool empowers you and your business analysts to easily design and automate your own workflows. Define your own flows or use predefined flows.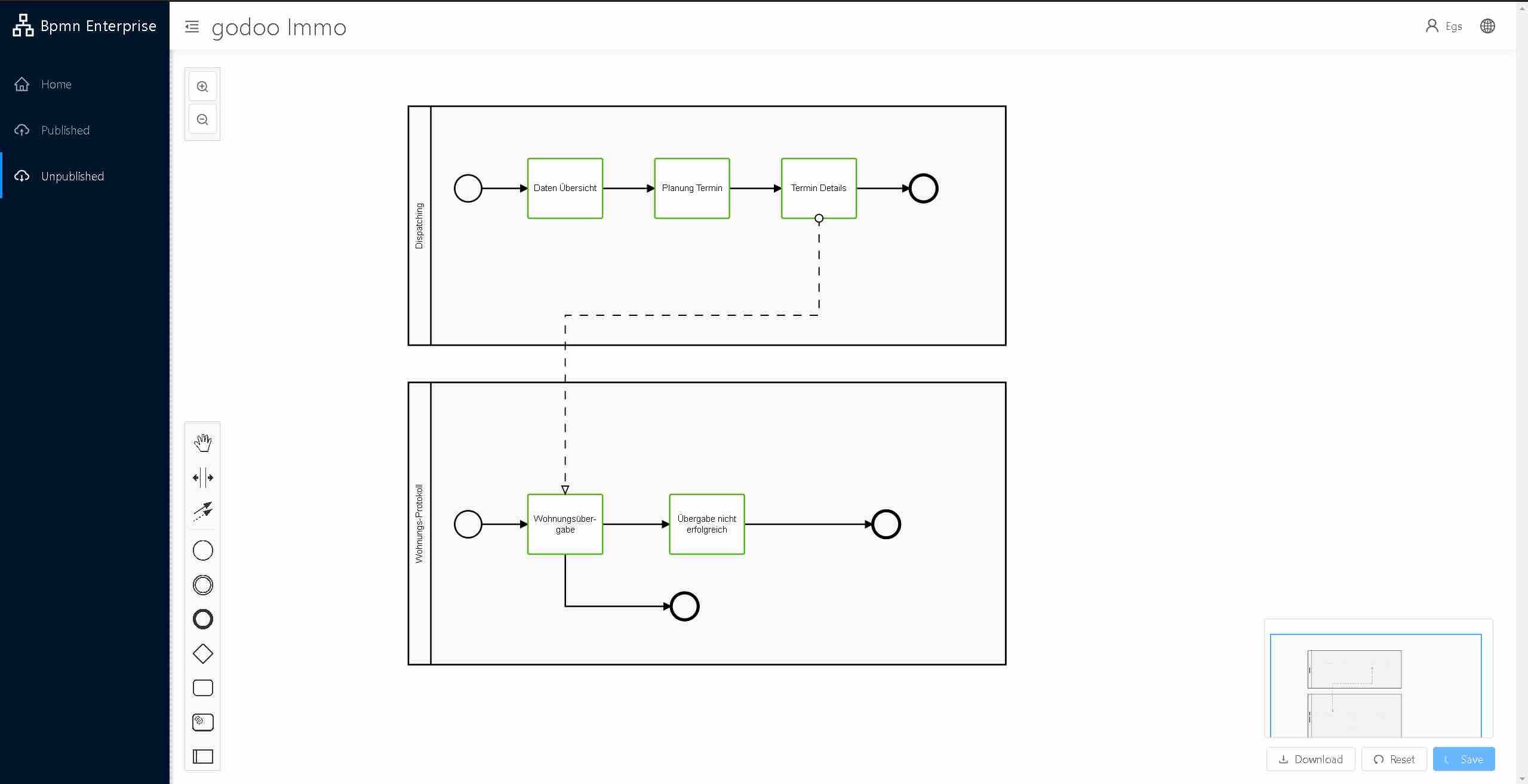 godoo office
The core of real-estate management
godoo Office forms the central working basis for the digitalisation of the entire organization. With godoo Office you create and edit your base data like addresses, your properties, customer and supplier data as well as your dossiers and contract documents. You open workflows and you dispatch orders to your organisations.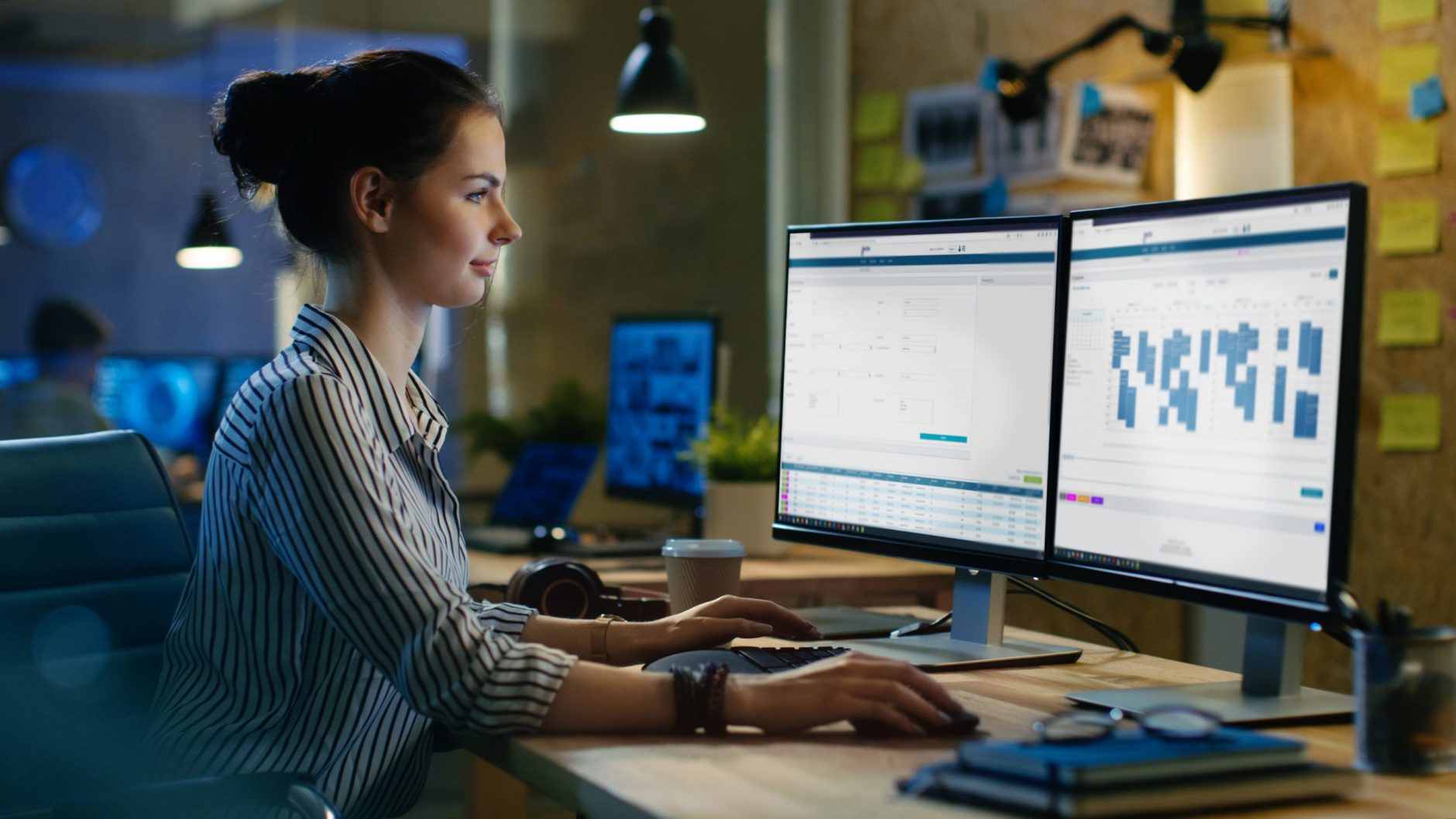 godoo mobile
godoo mobile - your mobile assistant
Real estate agents and service technicians and external partners have many tasks which must be performed outside of the office. The godoo mobile app supports your work "in the field" offers the necessary data to perform your tasks and synchronizes with the backoffice system in realtime.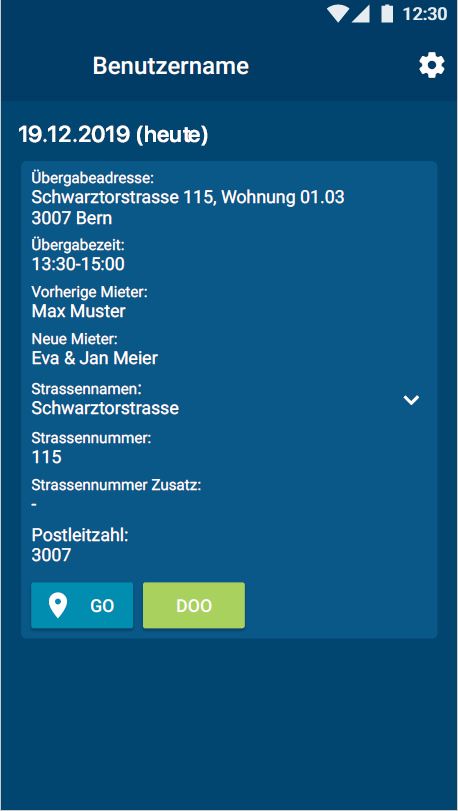 godoo info & service portal
The exchange platform for tenants and partners
The godoo info & service portal is the platform for information exchange and interactions between the tenants or suppliers with the real estate management. With this platform all parties can efficiently communicate together in realtime and intiate actions on request. The info & service portal thus supports a closer communication between all involved parties.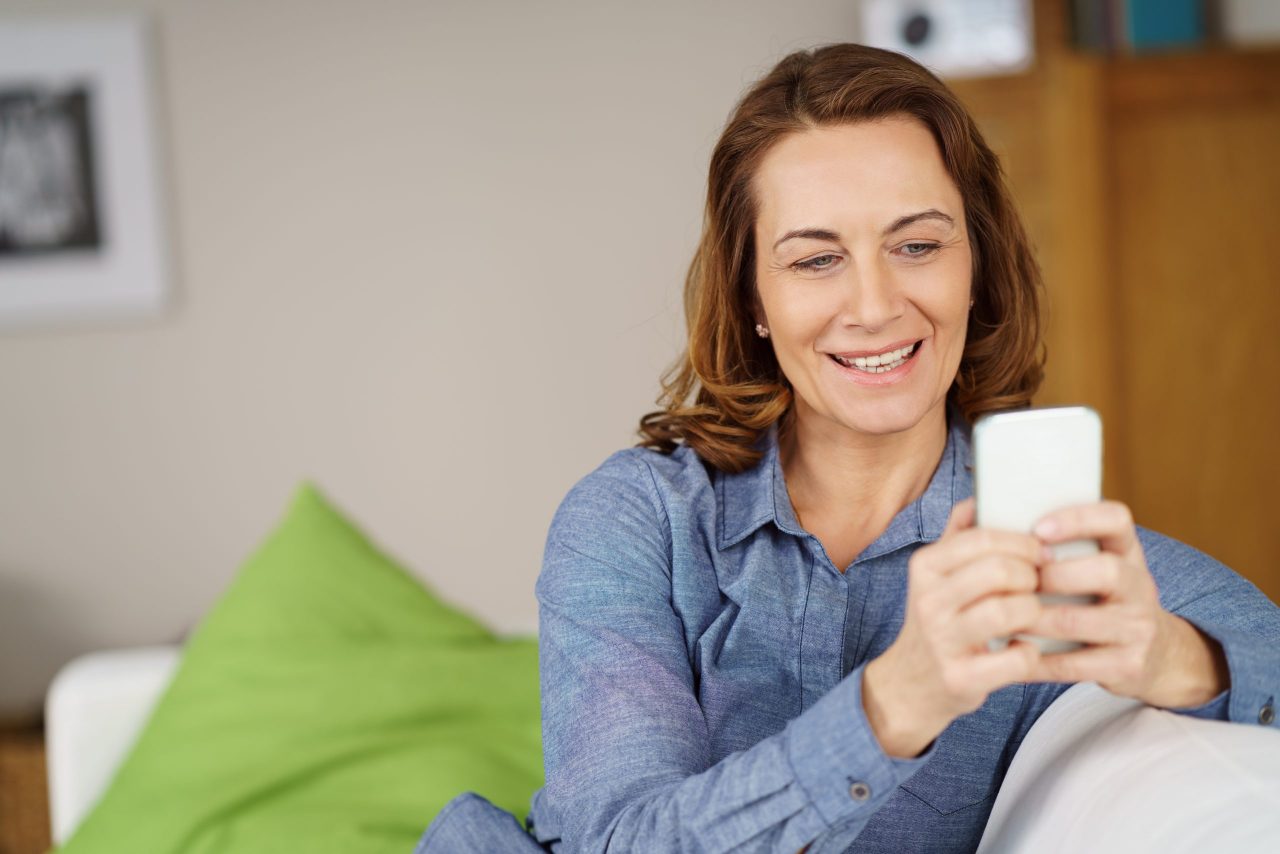 godoo integration
godoo integration - Elegant interfacing
godoo integration ensures data consistency within your IT-environment. Existings systems like CRM systems, Property management systems and other relevant systems can be easily integrated with godoo.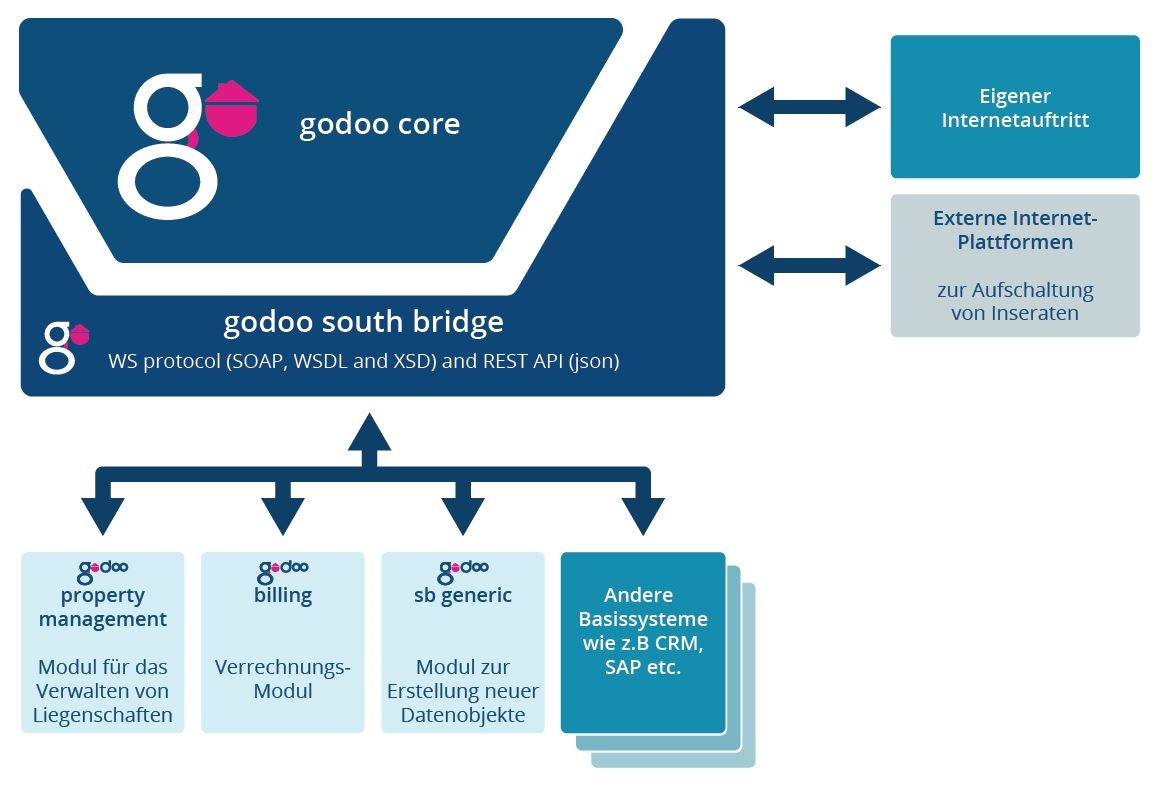 godoo smart property/ monitoring
Smart Property - future-oriented building management
godoo Smart Property contains the potential to integrate house surveillance functions. This may be the surveillance of heating, power monitoring or burglar alarms.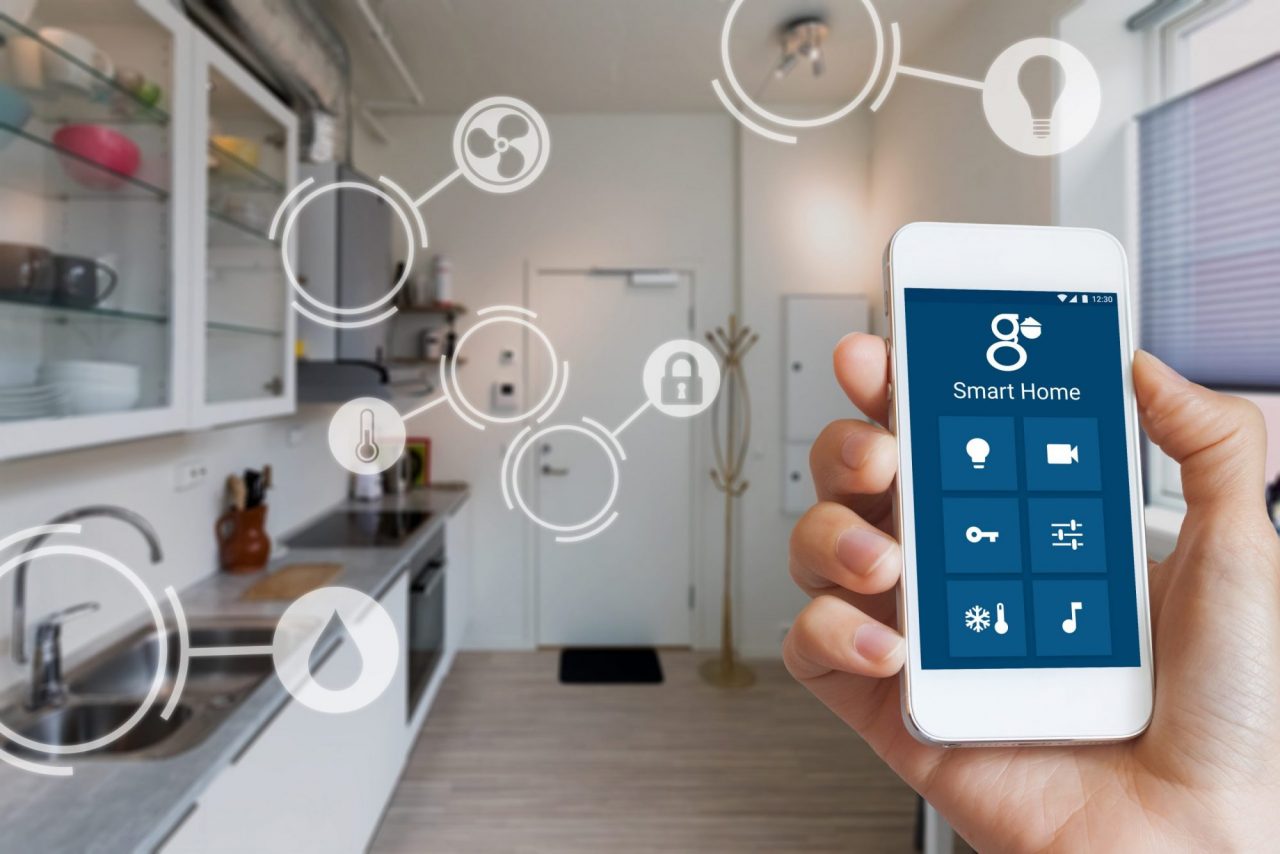 godoo admin
Administration and Configuration of godoo
godoo admin offers a broad set of functionality to administer your system. You administrate user and their rights, you setup and structure your organisation by defining your teams and external partner organisations and you configure your reports and even the "look and feel" of your user interface.